Seasonal Work with Simply Lit
Simply Lit is Christmas lighting and special event lighting company who is looking for seasonal adventurers to help with our Christmas light installations in Atlanta, Georgia.
Simply Lit is located about 25 miles north of Atlanta in the City of Alpharetta. The traffic isn't quite as bad as people claim; unless one tries to drive south in the morning. The fair winter weather with temperatures in the 40's to 60's and typically dry days makes Atlanta a great city to spend a portion of the fall and winter.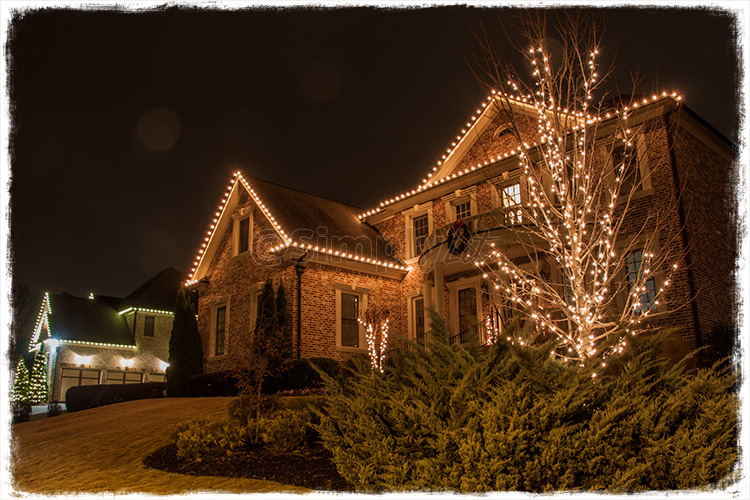 We have been in business since 2011 and install Christmas lights on over 400 homes, businesses, and community entrances in the Atlanta metro area.
Each year we expand our employment and hire seasonal workers to help install Christmas lights on hundreds of homes. We hope to find great employees who return each year and we are always looking for more lead installers.
Christmas Light Installers
Great installers are always in good physical condition, are personable with clients, learn quickly, love working outside, and enjoy a seasonal lifestyle.
First year installers earn about $1,000 to $1,200 per week, but the real money is earned by our experienced leads who can make over $30,000 in just four months installing Christmas lights. Some of our first year installers can become leads within just two weeks of working, but most will spend a season learning all of the techniques before they are comfortable operating their own crews.
For those who would temporarily be relocating, hotels can be arranged, or they could live in their vans if they have one. We've rented apartments, hotel rooms, and have had van-dwellers work before.
We begin training and installing during the first week of October and wrap up the installations between December 10 and December 15. We then begin the removal process on January 1 and commence by January 22.
To apply, please fill out the application below and submit. Upon receipt, we will review your application and keep you posted on the status of your application.