Car Dealership Christmas Light Displays
Our large-scale Christmas light displays are most arguably the best advertising avenue for car dealerships. The bright displays we create are guaranteed to be the talk-of-the-town.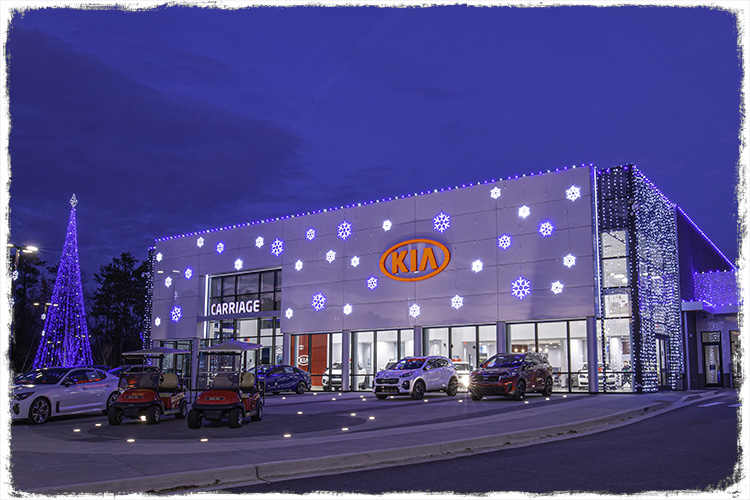 Unique Displays
Each building and dealership is unique. A design consultant will work with you to create a great display that fits your brand and building. Next year, we can create an entirely new design to impress you customers yet again.
Save Money by Leasing
Each of our Christmas light displays are unique and require specialized decor, but this decor is leased to the dealerships so they are free to change decorations every year. If the lights were purchased, the dealerships would be forced to use the same design and theme year after year. Leasing lowers the costs and allows for design flexibility in the future.
Experienced Christmas Light Installers
Simply Lit has ten years of experience with residential and commercial Christmas lighting. Our top installers each have over 15 years of experience in Christmas lighting and have worked in over a dozen states. It would be impossible to find a more experienced company who can handle these large projects and still stay within a reasonable budget.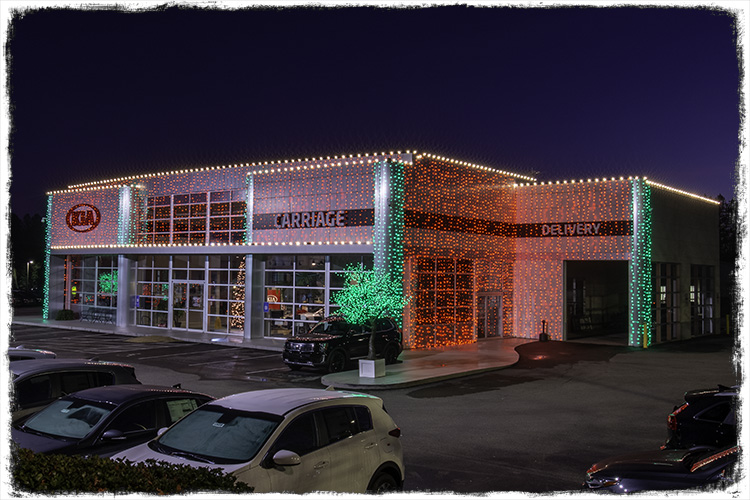 Service Calls
Our experienced crews install lights in a particular way in order to avoid service calls, but its always possible that individual strands and light bulbs may burn out. As part of our service, we offer free service calls and maintenance to ensure the display is always looking the best. A local technician will handle any service issues during the season.
Removal
Sadly, the Christmas lights must come down after the holiday. We begin removing decorations on January 2. As we own the decor, we will be taking all product off-site. There's no need for the dealership to worry about storing the Christmas lights.