Illuminated Marquee Letters for Rent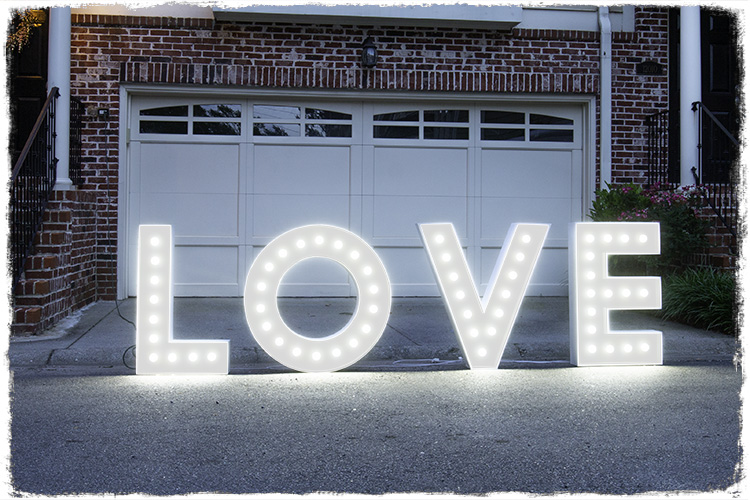 Our rental marquee letters and marquee numbers are a great way to personalize and brand your Atlanta event. These are very popular for birthday parties, weddings, and other events. You can spell out any word or number as we have a full range of letters from A to Z and numbers from 0 to 9. The special characters: ampersand (&), hashtag (#), exclamation mark (!), period (.) are also available. As these are made by us, we can usually make any other character you may way.
Our letters are hand-made in our woodworking shop with pride. They are truly best quality letters available for rent. These marquee letters are free standing, stackable up to three tiers in height, and fully enclosed (no exposed wires). They are made of a solid, durable 1/2 inch plywood. The LED bulbs are white to match the letter color.
Other companies rent flimsy metal letters that do not stand up straight, use yellow incandescent lights, and do not have the same aesthetic appeal that ours have.
We build these in-house, so we always have the letters, numbers, and characters you're looking for. All letters and numbers are available in a standard white color in 36" tall characters. The numbers are also available in 5 foot heights. These can be used indoors or outdoors.
For a truly personal touch, we can build custom marquee letters to your specific dimensions, shapes, fonts, and colors.